LA Prints and Paintings

I am pleased to announce the publication of my first Archival Pigment Print Editions, LA 1 - LA 4, derived from my recently completed LA Paintings.

Thanks to Mario Muller and his introduction to Printer Jason Tlush, I have learned that digital printing has progressed dramatically and the results are apparent in the play of color, texture, and geometry of my LA Paintings. My LA Prints are 24 x 20 inches and are in editions of 27, printed on German Etch Paper.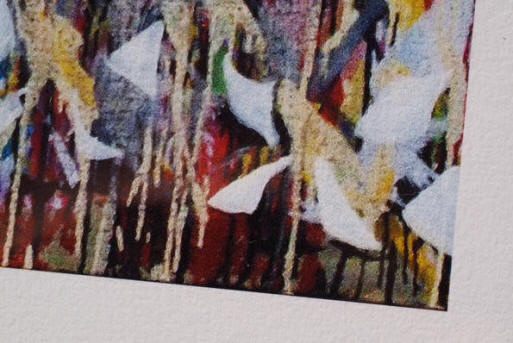 In March of 2011, I left my East Hampton, NY studio and home and drove west with my dog Jeff stopping only when the land dropped into the Pacific Ocean. I found an apartment in Santa Monica near the beach nestled between the stairs of the Canyon.

I began painting outside in the western sun and ocean breeze.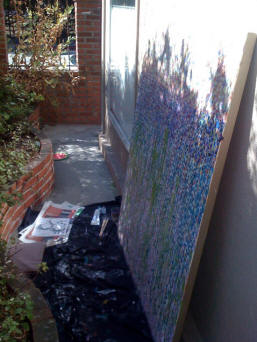 I hung a prism that projected moving spectrums from the direct sun. The sound of children playing in the nearby schoolyard and runners' conversations was the background as I painted. The marine layer overhead reflected and softened the light and I felt at peace. My colors became more translucent, like lenses, and the space between them, though oil, became more permeable like a watercolor. Reds, yellows, blues, and white express the optimism of my new beginning.